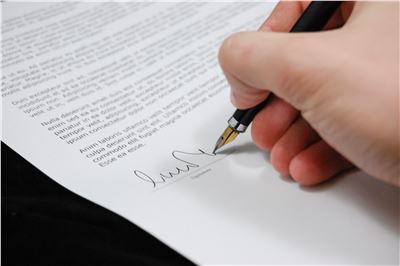 Avoid Expensive Mistakes – Privacy Policies and Terms & Conditions
23 March, 2016
Neotek would like to remind their customers that your company could be under legal liability if you do not have a Privacy Policy and Terms & Conditions on your website. We feel it important to remind you of this because we have noticed absences of these important legal documents on customer's websites.
If your Terms & Conditions and Privacy Policy are looking a little thin:

No worries. Here are some tips to help you get on top of things.
Don't get caught out
Neotek would like to remind their customers that your company could be under legal liability if you do not have a Privacy Policy and Terms & Conditions on your website. We feel it important to remind you of this because we have noticed absences of these important legal documents on customer's websites.
Please take a moment to check if your website has what is needed and that it is up-to-date – both Privacy Policy and Terms & Conditions are usually located in the footer of the website. If for any reason these links are not in the footer, please double-check if you have it elsewhere then contact us.
Why are Terms & Conditions important?
The best way for us to illustrate the importance of Terms and Conditions is to cite an example – Harvey Norman. In October 2015, Harvey Norman had a technical glitch that affected their online store, listing prices for expensive lounge suites at $100-$200. While this seemed like a great bargain to customers, Harvey Norman admitted that it was in "genuine error", but they were not quick enough to fix the error before customers took advantage of it.
Fortunately, even though it was an issue under much public debate, Harvey Norman was not forced to sell the lounge suites at a huge loss because they were legally protected under their Terms & Conditions Disclaimer clause, which includes the line: "We may, in our sole and absolute discretion, accept or reject any offer made by you for any reason (or no reason), including an error in the advertised price for, or description of, the products on the website, or an error in your Order."
The case was then thrown out by the New Zealand Commerce Commission because the mistake was a one off and not of any financial damage to customers or competitors, since Harvey Norman had refunded the customers affected and even provided a $100 gift card. Click through the link in the Resources to read more about Harvey Norman.
Do not run the risk: this could be you. Make sure, like Harvey Norman, you are protected.
Why are Privacy Policies important?
First off, depending on your company's industry, you could be legally required to have a Privacy Policy. Even if you are not required to have it, there are negative ramifications to not having a Privacy Policy.
Having a privacy makes your company more credible to potential consumers and it also indicates to current and future customers that you intend to keep their information private, secure and safe. In a digital culture where information is power and spamming is rampant, this is a high priority for customers of online ecommerce.
My Terms & Conditions and Privacy Policy are blank. What's the first step?
We're more than happy to help, but first and foremost we recommend consulting your legal team to make sure you get this right. The last thing you want is to put time and money into a privacy policy and find out later that you have legal loopholes – most likely by customers trying to exploit them.
Neotek does have a basic Privacy Policy template if you need it – either as a stand in while you work with your legal team or as something to build on – you are more than welcome to contact us.
We also suggest looking at other companies' Terms & Conditions and Privacy Policies for a better understanding of best practices of legal documents. It would be best to look at companies owned in your country, because legal requirements may vary overseas. Neotek does have recommendations – please contact us if you're interested.
Please note: Neotek advises against and does not condone the copying of other companies' Privacy Policies or Terms and Conditions.
Took 0 milliseconds
Contact Us
Address:

45 Arrenway Drive, Rosedale, Auckland 0632, New Zealand

Phone:

+64 9 915 6655

Email: info@neotek.co.nz